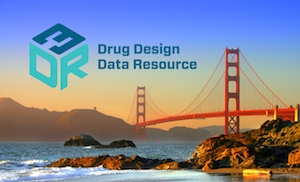 You are invited to meet with D3R team-members Rommie Amaro, Shuai Liu, Zied Gaieb, and Jeff Wagner at the San Francisco ACS National Meeting this April! D3R will be at the COMP poster session ( 6-8pm, Tuesday, April 4) and look forward to chatting with participants, data contributors, and others.
Jeff will present a poster about CELPP (COMP #411), and Shuai speak about CELPP at 9:30 am, Wed April 5, at the Park Center Hotel (CINF #140).
We look forward to seeing you!